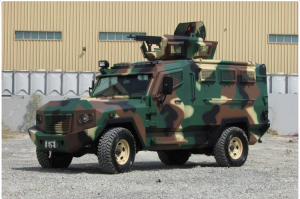 For armor, the first thing we want is a suitable vehicle that we can convert into an armored vehicle with perfection. We, at Dazzle usually will make armored cars depending upon the specifications of the customers. When the vehicle comes to the hands of the Dazzle, at first it is stripped of everything inside it like the seats, door panels, carpet, headliner and almost every other thing.
Then the work of the armored vehicle is started. In most of the vehicles a high – hardness ballistic steel is applied all around the vehicle, including the vehicle's underneath. During the construction, a small overlap is given with each piece, as the gaps between it wouldn't be good for an armored car. It should be in such a way that, when we shoot the car, it should not enter the car. The usual factory glass is changed into a good quality custom glass with thickness around 1 inch to 3 inches, where it was only 2.5 centimeters to 7.6 centimeters.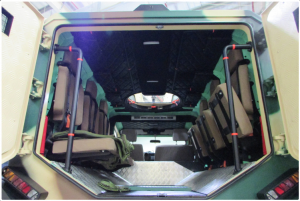 The Dazzle, the leading manufacturer of the ambulance and armored vehicle is one of the best vehicle conversion team in UAE. The services of Dazzle are not only available in the UAE, but are also available throughout the world and have well-satisfied customers. The Dazzle vehicle conversion has different levels of armoring, depending upon the needs of the customer. The armoring may be lighter or heavier. In case of lighter armoring, it wouldn't add much weight; it can stop the handguns. But the heavier armor will really add more weight to the vehicle in such a way that, it is possible to stop a sniper rifle with it.
While armoring a vehicle we make it sure that the armored vehicle looks like the original of its kind and is inconspicuous as much as possible. When all the overlapping materials are kept the interiors will be back in position and the panels of the vehicle go back to. We make it sure that if an attack occurs, you can survive it. With that, you will be able to get out of the attacked area and will be back in safety.
The heavier the armored vehicle, it takes several months to complete the work. While armoring a vehicle may things have to be changed like the breaks and even the engine must be modified in order to gain the sufficient weight of the vehicle. In this thing like airbags must be removed so that the armor has to be installed. The car's computer must be reprogrammed in such a way that it doesn't have any side curtain or else the annoying light starts popping up.
Dazzle with our excellent services had protected many leaders around the world and is still working on to protect you from any kinds of warfare.